Buy android box in Iran
Through the last few years, the android box in Iran has been very well received. It is all about new welcoming technology. People are trying to equip their lives with every digital gadget e.g. Netbox, that satisfies a specific part of their needs.
Iran's android iptv set up box generally is known as the previous generation of this technology. IPTV or internet protocol tv has made it possible for users to watch media whenever they want instead of live content by receiving a signal from cable to TV. This device is used as a central platform saving contents on servers.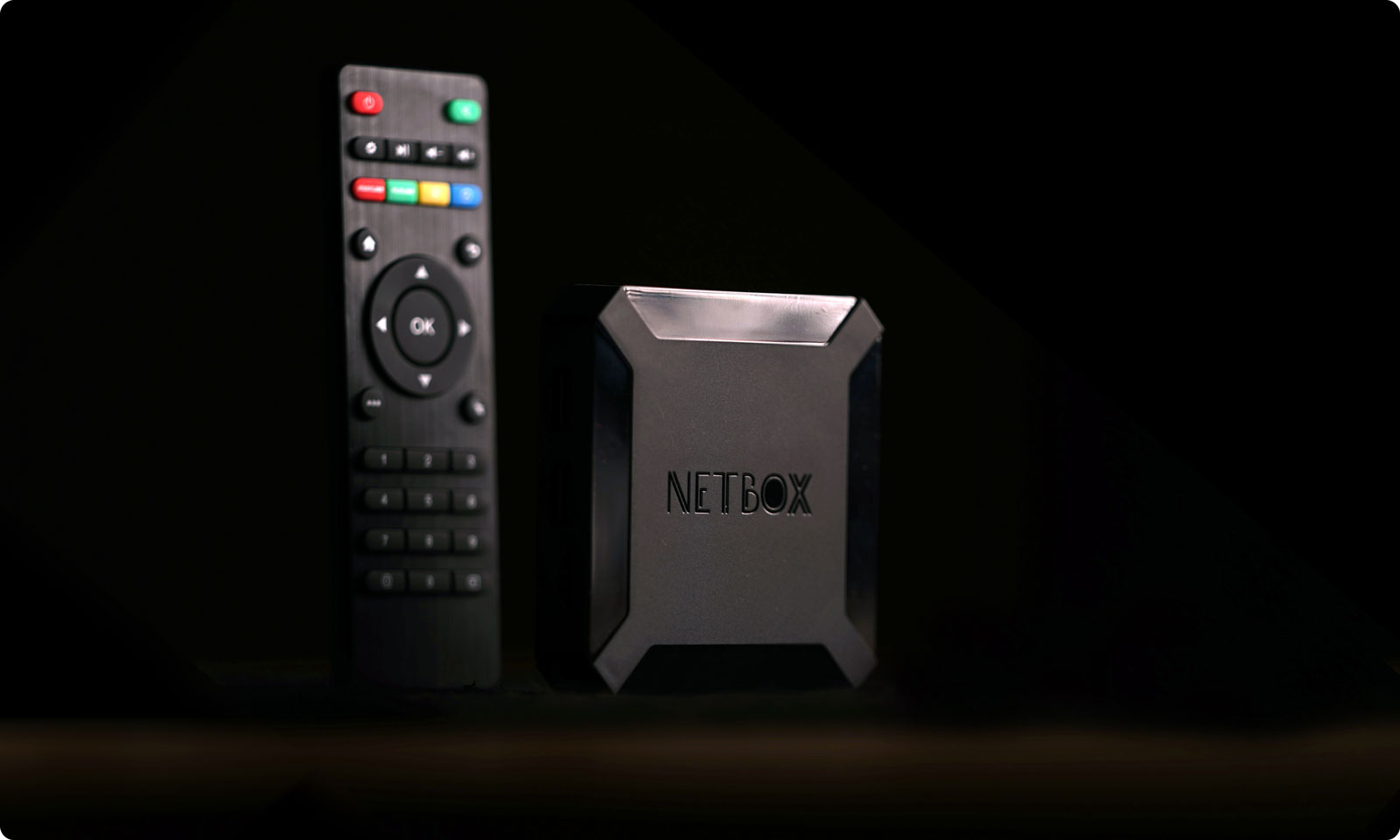 Nowadays the android box is more common and users can run iptv on their device easily. Netbox Android boxes is compatible with all types of TV models and can consistently deliver upscale services. This lasts for a long span of time. Wonderful, isn't it?
At the same time, there are some regional issues about Iran including sanctions or boycotts. Android box in iran e.g. Netbox is not only a hardware which makes TV smart but also eliminates consequences of importing famous smart TVs or high prices just because of sanctions applied by other countries.
By the way, we are going to talk about Netbox android box device and its shining features. If you want to know about the best android boxes in iran and tend to buy one, stay in touch with us.
I suggest: to visit netbox online shop just make one Click
Best android box in Iran
There are various brands of android box in Iran. Different and well-known brands have designed and marketed distinct models. Netbox as a young and full-option device is placed as the 3rd most sold android box in Digikala – the biggest marketplace online shop in Iran- and now it is developing over and over to customize user needs ultimately.
The higher hardware configuration, the better the device it is. These days a good android box should have at least 2GB ram, 16GB internal storage, 2 USB2.00 ports, External memory support, SD card support, strong CPU and high visual resolution.
Netbox android box
Netbox is a streaming device concentrating on delivering vast optimized contents including films, series, channels (sport, TV channels, news, cooking, etc.), and music. Among android box in Iran, Netbox is a new high option with a great support team.
It supports VOD streaming platforms as well. Iranian people can buy this android box with a 3 months subscription from Filimo, Namava, Filmnet, etc.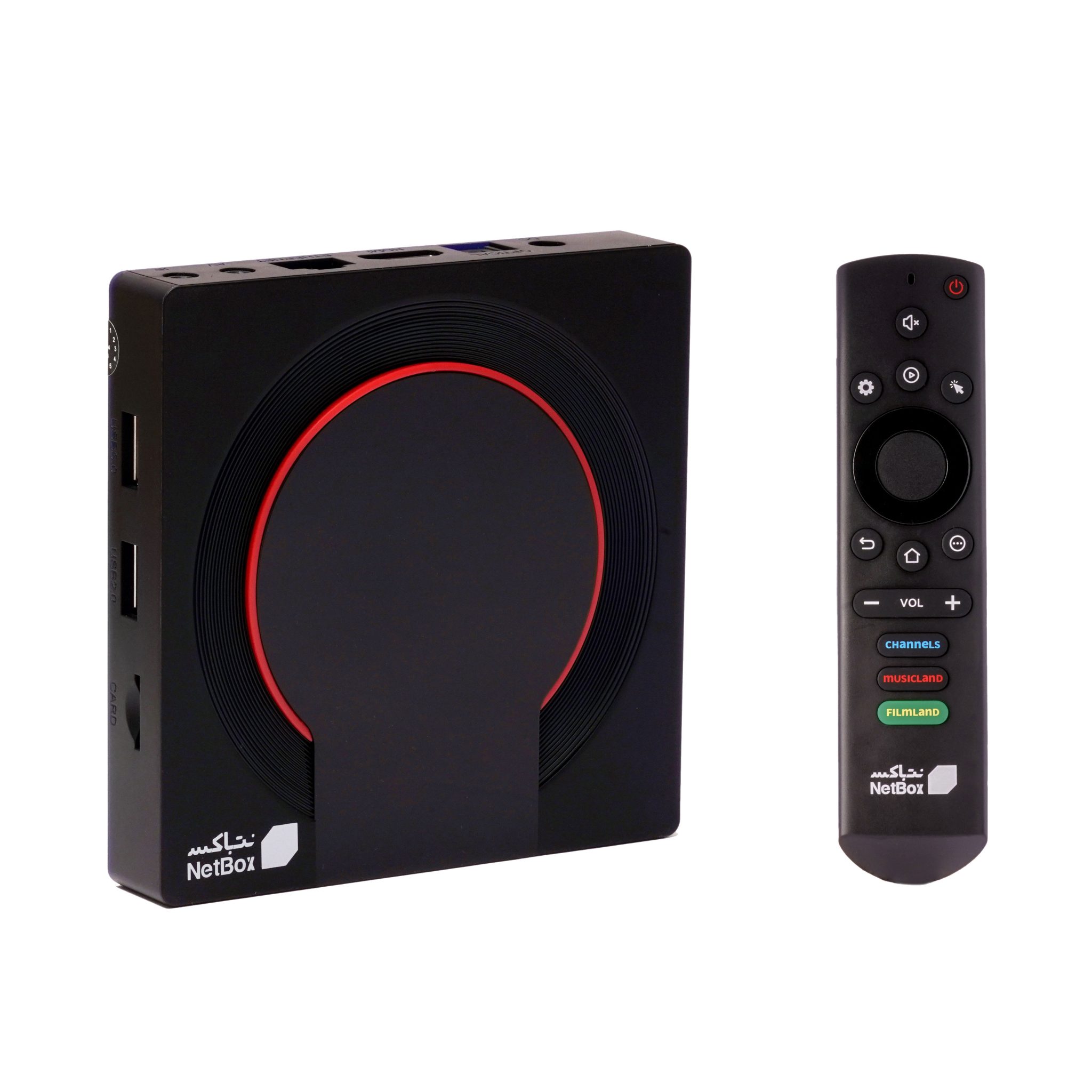 Netbox android box features
This android box with 2GB RAM and 16GB ROM offers excellent capacity. You can download and install more applications. Besides, users can add external usage like flash memory or external hard to expand the overall memory of Netbox android box.
Net box android box comes with the latest Android 10.0 OS. This version is compatible with a large part of software, android games and applications. This means it covers a great zone of users' different needs.
This android box in Iran has released two main models –Prime and Shine- first announced at the end of 2021 and the other at the end of 2022.
SHINE NETBOX Allwinner H616 (1.5GHz) chipset, better in image processing, offers users a great experience with ultra-fast running speed and high level image processing.
Netbox android box in Iran supports 6K output, which is more powerful than 4K. You can watch the 4k and 6k film smoothly with details of the screen.
This device offers a satisfying connection through 5GHz and 2.4GHz dual WiFi. Users can easily mirror mobile screens on their tv or hotspot to connect to the internet.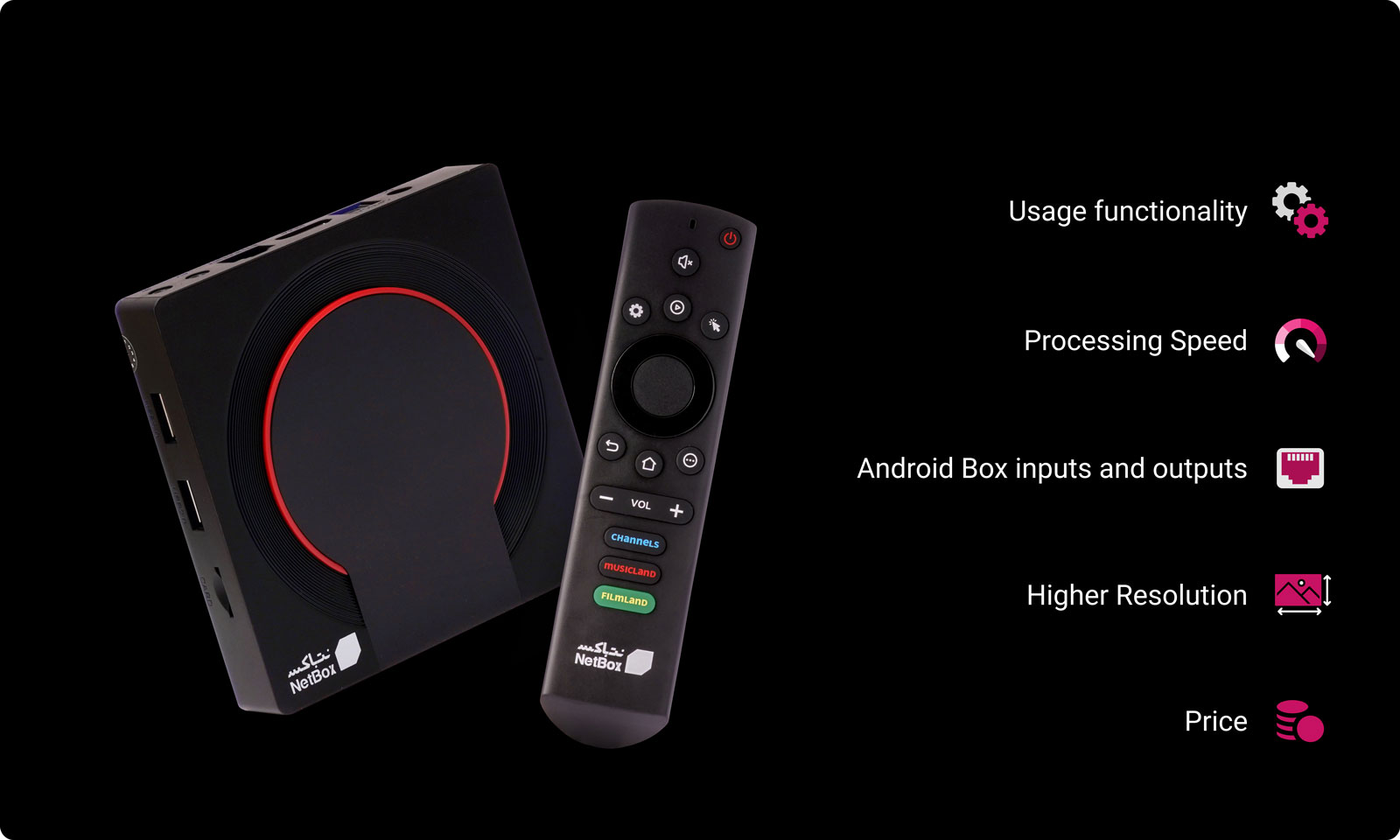 A summary of netbox hardware and software specification:
Chipset: H616 (1.5GHz) chipset
Model: NETBOX SHINE
SDRAM: 2GB
Flash: EMMC 16GB.
OS: Android 10.0.
USB: 2 x USB2.0.
LAN: Ethernet 10/100M standard RJ-45.
Wireless: 5GHz and 2.4GHz dual-band Wifi
Card reader: micro SD cards, maximum support 1TB.
DisplayPort: HDMI (HDMI 2.0a for 4k@60Hz).
Power indicator (LED): power ON: blue; standby: red.
Power supply: INPUT: 100-240V 50/60HZ OUTPUT: DC 5V/2.5A.
AV: Support
Operating temperature: 10°C to 45°C.
Support music format: MP3/WMA/AAC/WAV/OGG/DDP/HD/FLAC/APE
Support photo format: HD JPEG/BMP/GIF/PNG/TIFF.
Support subtitle: SRT/SMI/SUB/SSA/IDX+USB.
Output: 6k
OSD type of languages: English/Persian
Mouse/keyboard: supports mouse and keyboard via USB; supports 2.4GHz wireless mouse and keyboard via 2.4GHz USB dongle.
Netbox remote control
There are 3 kinds of remote controls among Netbox products. The newest one is the best one.
It supports voice search (because of the internal microphone), air mouse and connecting through Bluetooth. Very user friendly, isn't it?
Netbox services
We can consider two separate categories for Netbox services. First known as general services. It means some common and always implemented services which every android box has.
General services for android box in Iran:
Watching movies and series through online streamers like Netflix, filimo, namava, YouTube, apart, etc. on TV.
Browsing on TV
Listening to music in TV
Installing apps on TV (regardless of its smart or not)
Playing light games
Dedicated services for Netbox android box
Filmland: a specific app to watch on TV
Musicland: a specific app to listen and customize favorite tracks and singers
Netstore: android app shop where users get various applications on net box
Channels: a powerful platform that has widely made it possible to watch non-cinematic content